NOURISH is your best, most convenient, and most economical choice for purchasing nutrition supplements. We carry only the highest quality supplements at NOURISH. Each and every one of the supplements we sell is personally approved by our Nutritionist and Registered Dietitian, Jocelyn Dubin MS, RD. She rigorously scrutinizes brands, lines, and individual ingredients to make sure you are getting exactly what you need and none of what you do not need.
Need nutrition supplements? Not sure which brand is best? Want to buy from a trusted source? Access Jocelyn-approved nutrition supplements from either of NOURISH's nutrition dispensaries below. It's like shopping at NOURISH without leaving your couch. Click here to access the store.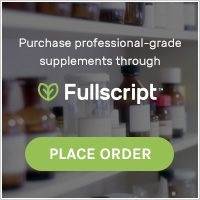 Simplify Your Supplements
If you have a drawer or cabinet full of supplements, or are just being bombarded with conflicting information about what you need, then you will benefit tremendously from a consultation with NOURISH's Nutritionist and Registered Dietitian, Jocelyn Dubin MS, RD.
Schedule an Appointment Now
Contact NOURISH
to Schedule and Appointment
More Information on Consultations

This month we're donating to Life Lab, who cultivate children's love of learning, healthy food, and nature through garden-based education, because the choices we make are bigger than the impact that they have on us personally. #healtheworldandyou



Check Out Our Blog
BEST YOGA STUDIO
BEST YOGA INSTRUCTOR
BEST NUTRITIONIST
BEST YOGA TEACHER TRAINING
BEST MASSAGE THERAPIST
"Jocelyn is an absolutely incredible nutritionist. She's completely changed my outlook on food and I feel great...no more digestive woes. Since I have been going to NOURISH my energy and spirit have completely changed."
~Janice L.
"Thank You! I feel healthier, stronger, I have more energy, my blood pressure is normal, and I use almost no antacid. I consume very low amounts of salt and almost no sugar, and no caffeine. Add to that I actually enjoy eating. I look forward to my meals. And shopping for food isn't a chore. So I can't thank you enough for what you've done for me. Thank you."
~D.F., Male Client Living Alone