NOURISH is your best, most convenient, and most economical choice for purchasing nutrition supplements. We carry only the highest quality supplements at NOURISH. Each and every one of the supplements we sell is personally approved by our Nutritionist and Registered Dietitian, Jocelyn Dubin MS, RD. She rigorously scrutinizes brands, lines, and individual ingredients to make sure you are getting exactly what you need and none of what you do not need.
Need nutrition supplements? Not sure which brand is best? Want to buy from a trusted source? Access Jocelyn-approved nutrition supplements from either of NOURISH's nutrition dispensaries below. It's like shopping at NOURISH without leaving your couch. Click here to access the store.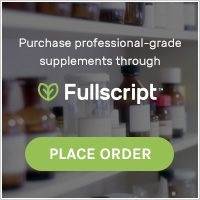 Simplify Your Supplements
If you have a drawer or cabinet full of supplements, or are just being bombarded with conflicting information about what you need, then you will benefit tremendously from a consultation with NOURISH's Nutritionist and Registered Dietitian, Jocelyn Dubin MS, RD.
Schedule an Appointment Now
Contact NOURISH
to Schedule and Appointment
More Information on Consultations
BEST YOGA STUDIO
BEST YOGA INSTRUCTOR
BEST NUTRITIONIST
BEST YOGA TEACHER TRAINING
BEST MASSAGE THERAPIST
"Jocelyn is an absolutely incredible nutritionist. She's completely changed my outlook on food and I feel great...no more digestive woes. Since I have been going to NOURISH my energy and spirit have completely changed."
~Janice L.
"I don't think it's an exaggeration to say that Jocelyn helped give my son's life (health) back to him. We went to so many docs for so many (needless) tests, when what we needed was someone to really listen, help us identify the true problem, and step us through the process of getting him back on track with a new diet. He's like a new kid; so happy and energetic and confident. We're so grateful for Jocelyn! Thank you!"
~M L